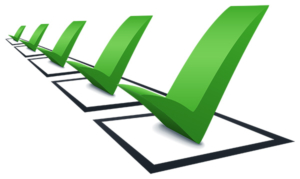 The following list of questions should encompass most care questions that need to be asked when seeking home care. It is meant as a guide to helping one find good, quality, dependable home care when appropriate.
Business/Services Provided
How long has your agency been in business?
Can I interview the caregiver before accepting care?
Is caregiver reliability guaranteed in writing?
Is a personalized plan of care developed with me during the assessment?
What kind of care is provided? Nursing care? Non-medical care? Personal care? Chores? Companionship?
How many hours is a minimum shift?
Can a shift be split (e.g., two hours in the morning and two in the evening)?
How soon could your care start?
Are home care workers agency employees (with benefits and insurance)? Or contractors (e.g., private individuals on a referral registry)?
Is your agency (and the workers) bonded and insured?
If I need a ride to a doctor appointment or shopping, is there insurance coverage for that if the caregiver is driving my car?
Is the agency licensed or certified (if required in your state)?
Is/are the caregiver(s) available for emergencies and/or on short notice?
Service Quality
Are workers supervised? If so, by whom?
Is there a written care plan specifying the home care worker's routine duties? If so, can the family have a copy?
Do you arrange regular conversations with the family about the client's case?
Will a supervisor visit or call the client's home?
How does the agency follow up on/resolve problems or complaints?
Are workers available 24 hours, 7 days a week?
Caregiver Qualifications (Training, Licensing, Background Checks)
Do you screen your workers? If so, what type of background checking is done?
Are workers trained, and is training ongoing? If so, does the training include: Safe bending and lifting practices? CPR/first aid? Communicating with someone who is confused or forgetful? Managing difficult behaviors (e.g. wandering, paranoia, or memory loss)? Bathing someone in the tub/shower or in bed? Preserving client dignity?
Can you furnish references for your workers that I can check? If not, do you have any client satisfaction survey results you can share with me?
Financing/Payment
Do you accept private health care or long term care insurance?
Does the agency pay the workers' Social Security and taxes? If not, do I need to pay this?
What is the cost for overtime, if the worker stays late?
When is payment due? (e.g. at the end of each visit? Weekly? Monthly?)
Are there any additional costs for travel time or extra services (e.g. doing laundry or errands)?
What is the hourly or daily charge?
Do you charge mileage or staff time to and from my home?
Are there extra fees for some of the services I might require?
Do you assist with billing my insurance company for home care?
CareWorks Health Services can answer any questions you might have about home care services. Contact CareWorks Health Services today at (949) 859-4700 or (714) 421-4005 or fill out the contact form on our contact page to learn more.
Click here to download a printable PDF version of this checklist.