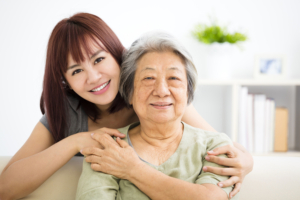 CareWorks Health Services is proud to provide the home care in Seal Beach that seniors and their families trust with personalized care solutions designed to meet the unique needs of each individual. Our team is here to help an older loved one with personal care needs such as bathing and dressing, planning and preparing healthy meals, light housekeeping services, specialized care for those diagnosed with Alzheimer's disease, and so much more. Prior to becoming members of our team, our highly trained professional caregivers must pass extensive background checks, a rigorous screening, and a 25-point vetting process. When you partner with CareWorks Health Services, you can feel confident that your loved one is in good hands and will receive the highest quality care. 
To help in your family caregiving journey, we've gathered the following local resources:
Seal Beach Area Council on Aging
18041 Goldenwest St., Huntington Beach, CA 92648
714-374-1524
Seal Beach Area Office on Aging – Orange County
1300 S. Grand Ave., Bldg. B, Santa Ana, CA 92705
800-510-2020
Seal Beach Area Alzheimer's Association
770 The City Dr. S #7400, Orange, CA 92868
949-426-8544
Our goal is to help Seal Beach seniors live independently and safely wherever they call home. Our customizable home care services can include any of the following: 
Running errands
Personal care assistance including bathing, showering and dressing

 

Companionship and social outings
Planning and preparing nutritious meals
Light housework and laundry
Transportation to and from appointments
Household chores and organization
Exercise programs
Fall prevention
Specialized care for Alzheimer's and other chronic diseases
And much more!
The CareWorks Health Services Advantage
Founded by Anh Dang, CareWorks Health Services is a locally owned, operated and licensed home care provider that grew out of Anh's first-hand family caregiving experiences. Since 2010, we have provided outstanding home care in Seal Beach – helping older adults live independently and safely at home.
From the moment you first come into contact with CareWorks Health Services, we work to understand your particular care needs. We offer a free in-home consultation in order to get to know you and your family better, and to learn about the challenges you're facing. We then create a holistic care plan focused on the health and wellness of the senior. We have a deep respect for older adults and we believe in honoring them by providing care that emphasizes dignity in all interactions.
The Home Care in Seal Beach Team
Our team of professional caregivers is committed to helping Seal Beach seniors live with comfort and dignity in the safest home environment possible. Each caregiver on our team undergoes a rigorous employment screening, including thorough background, references and skills checks, ensuring they are equipped to meet a wide range of aging care needs — from fall prevention and nutritious meal planning to specialized care for Alzheimer's and other chronic health conditions. Once hired, our CareWorks Health Services team members receive ongoing training to ensure they consistently deliver the very best care in order to meet the diverse needs of Seal Beach residents.
We build our team around a commitment to compassion, integrity and respect, and in doing so, we feel confident that your family will find peace of mind when you choose to partner with the Seal Beach home care experts at CareWorks Health Services. 
Get Started Today 
To learn more about home care in Seal Beach and the surrounding areas, reach out to us at (949) 859-4700, or fill out our brief online contact form, and let us know how we can help. We're happy to arrange a free in-home consultation at your convenience.