Safe Ideas for a Parkinson's Home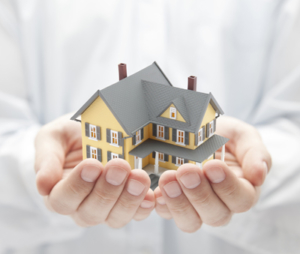 Making a house easy to navigate for an individual with Parkinson's is very simple to do with some quick changes. View our room by room diagram for some fast ideas.
Office
Use a chair with a firm, straight back. Avoid chairs with soft cushions, swivel chairs or chairs with wheels.
Make sure there are no exposed wires that could be tripped over. Plan where furniture is arranged so that extension cords aren't needed.
Use a telephone with large buttons so numbers can be easily dialed. Enter numbers into speed dial and use voice commands where technology allows.
Bedroom
Select loose clothing that is easy to take on and off. Velcro can be helpful.
Make sure a firm chair is available to use when dressing and a footstool to use when putting on shoes.
Avoid use of space heaters, electric blankets and other flammable fire hazards.
Install a bed rail between the mattress and box spring.
Use nightlights to keep the room from getting too dark and difficult to navigate at night.
Kitchen
Use self-closing cabinets and drawers.
Lower counter spaces and work spaces so that cooking and kitchen tasks can be performed from a sitting position.
Use a food processor for cutting and peeling vegetables and other hard to eat foods.
Install nonskid rubber mats near sink and stove. Clean up spills immediately.
Bathroom
Have grab bars and handrails securely installed in the bathroom.
Use a shower chair and a hand-held shower spray. b baths are taken, use a tub transfer bench.
Use only rubber or rubber back mats in the bathroom to keep it skid free and safe.
Garage
Have a phone put into the garage in case the person with Parkinson's should fall or get stuck inside the garage and need to call for help.
Put things away and off the floor to avoid falling over loose objects. Minimize clutter.
Install handrails along walls and stairwells.
Whole House
Make sure all rugs are anchored and smooth.
Keep furniture in its usual place and make sure wide spaces are placed between furniture to make it easy to move around.
Invest in touchable lamps or those that react to sound.
Outside
Seal and fix cracks in pavement.
Install sufficient light on front and back porch.
Install handrails along all staircases and entryways.
Pick up tools and garden items to prevent falling.
Tips courtesy of Parkinsons's Hope.com
Contact CareWorks Health Services for more information about how to create a safer home for loved ones with Parkinson's disease or to learn more about our Orange County senior care services.
Click here to download a printable PDF version of this page.
Save