There Actually Is an Upside to Dementia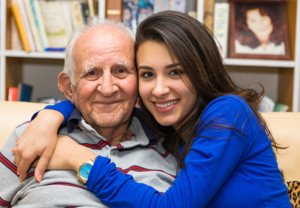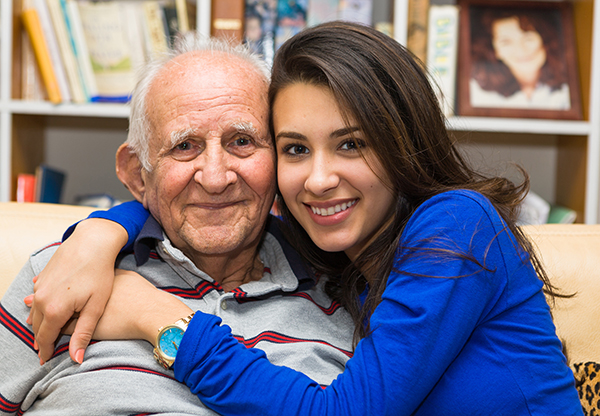 Introduce the topic of "dementia" at your next summer party and you'll find the mood quickly turns from happy to heavy-hearted. We've long been told (and perhaps witnessed firsthand) all of the negative connotations and associations that go along with the disease. And since there is still not a cure, it's only natural that a dementia diagnosis in a family member triggers numerous worries.
What isn't as frequently discussed – if at all – are the bright experiences of dementia. The truth is, studies have shown that as few as 25% of people with mild or moderate dementia self-describe their own lives as negative. According to Dr. Peter Rabins, author of "The 36-Hour Day" in which the study is outlined, and a professor at the University of Maryland, "I've seen that you can be a wonderful grandparent and not remember the name of the grandchild you adore. You can be with people you love and enjoy them, even if you're not following the whole conversation."
It can help to keep in mind that regardless of the external changes noticed in those who have Alzheimer's or dementia, they are still the same person inside with many of the very same character traits and feelings as always. They appreciate being in a relationship with other people, find comfort in familiar surroundings, and really benefit from meaningful, purposeful things to do. It's a matter of spending some time to better understand the particular person and dedicating quality time to attempting to engage in hobbies and interests that he or she really loves.
There are a number of ways you might help cultivate wellbeing and a positive mindset for a loved one with Alzheimer's or dementia, even as the disease advances. Socialization is one of the most important ways you can help a loved one. Many relatives are fearful and not comfortable around their family member with dementia, and as a result, have a tendency to cut back on visits or even abandon them completely. It's imperative to search out ways to help your loved one continue to be socially connected. Continue to visit, and engage the services of a professional home caregiver, such as CareWorks Health Services provides, to fill in the gaps.
Call the experts in Newport Beach memory care and care in the nearby areas at (949) 859-4700 for additional recommendations or to discuss more ways to help a family member with dementia enhance total wellbeing. Our professionally trained Alzheimer's and dementia care team  is readily available to provide trustworthy respite services, allowing members of the family necessary time away to rest and revitalize, knowing their loved one is receiving the very best care.
/wp-content/uploads/2017/06/170601_article1_happy-elderly-gentleman-caregiver-dementia-well-being.jpg
416
600
cwhs-adm
/wp-content/uploads/2019/03/cwhs-logo.png
cwhs-adm
2017-06-06 22:04:58
2022-06-21 17:27:15
There Actually Is an Upside to Dementia