When Is a Lie Okay When Dealing with Alzheimer's?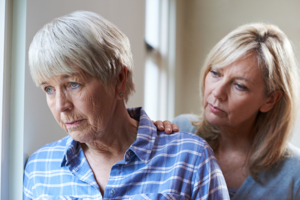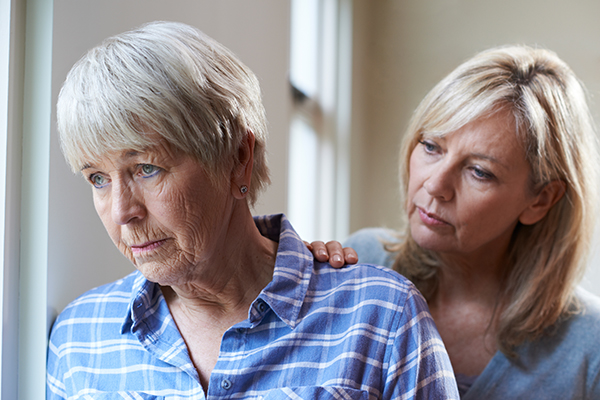 At an early age, we learn the story of George Washington's mishap with the cherry tree and his bold admittance to his parents, "I cannot tell a lie; I chopped down the cherry tree!" Honesty is embedded in our character, and even telling a small white lie can wrack us with guilt. But could it actually be beneficial to fib when communicating with a loved one with Alzheimer's?
According to the Alzheimer's Association, "loving deception" entails allowing someone with dementia to maintain uncorrected misconceptions in order to reduce anxiety and agitation. For instance, say your father with Alzheimer's repeatedly asks for his parents. The truth is, his parents both died decades ago; but preventing him from re-experiencing the raw grief of learning this truth over and over again provides a measure of comfort. An appropriate response might be, "They're not here right now, but they're out together enjoying the afternoon."
Martin Schreiber, author of "My Two Elaines: Learning, Coping and Surviving as an Alzheimer's Caregiver" explains that there's no benefit to correcting loved ones with dementia. He states, "This is about the importance of joining the world of the person with Alzheimer's."
However, it's important to limit the white lies to situations in which the senior would be upset and gain no benefit from being told the truth, particularly when questions about the situation are repeatedly being asked. There is a time and place for truthfulness in dementia, such as when a loved one has just passed away, and the person deserves the opportunity to work through initial grief.
These additional tactics can also help restore calm, in lieu of lying:
Switch topics to something more enjoyable or soothing.
Try to discern the emotion being expressed and help manage that.
Listen to the person with empathy and acknowledge the feelings being experienced.
With millions of Americans currently living with Alzheimer's disease—as many as 5.5 million estimated in 2017 by the Alzheimer's Association, and a full 32 percent of those ages 85 and older—it's important for all of us to learn strategies to effectively communicate with those impacted by the disease as we anxiously await a cure.
For further communication tips and strategies to implement with your loved one with Alzheimer's disease, contact the dementia care experts at CareWorks Health Services. We're also on hand to provide highly skilled, specialized in-home care for those with Alzheimer's, as well as education for families to better manage the disease. Call us at 949-859-4700 for assistance.
/wp-content/uploads/2018/05/adult-daughter-consoling-senior-mother.jpg
400
600
cwhs-adm
/wp-content/uploads/2019/03/cwhs-logo.png
cwhs-adm
2018-05-13 13:36:30
2019-12-27 22:15:14
When Is a Lie Okay When Dealing with Alzheimer's?