After a Cardiac Arrest – Here Are Answers to Commonly Asked Questions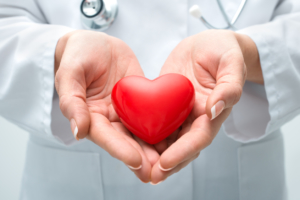 Sometime this year, someone you love may experience a cardiac arrest (or heart attack). How will this change your lives? What information will you need to know? How can you help? The many questions of how your everyday lives will be changed can be overwhelming. As with anything, the best defense is a good offense, and being prepared now can (literally!) save a great deal of heartache later.
Certainly we hope neither you nor your senior family members will be impacted by a cardiac arrest or heart disease, but just in case, it is recommended that you make note of and keep these questions handy for future reference:
Will I have to give up activities I enjoy? It isn't always the best idea to rest in bed. Eventually, you may very well be able to take up your favorite activities again. It's important to let your health care provider know about any hobbies, interests, and exercise regimens you would wish to resume, and he or she can help you work towards that target.
What diet modifications may be called for? It's important to work with the physician to create a nutritional plan that's not just heart-healthy, but one that you'll continue with long-term. Keeping salt and fat to a minimum is important, but isn't going to mean you necessarily should stay away from them entirely.
What can others do who wish to help? Pick out a few dependable members of your family and friends to help hold you accountable to your lifestyle changes, and to give you support emotionally as you adapt to these changes.
Am I going to be allowed to travel? There's really no one answer that fits all when it comes to traveling after a heart attack. A general guideline is usually to avoid flying for at least a couple of weeks after placement of a stent. Having a conversation with your cardiologist about when and where you'd like to travel is always a good suggestion, to consider the risks vs. the benefits.
Long-term, what kinds of health effects can I anticipate? The objective, needless to say, is to prevent another heart attack, which means ongoing, periodic medical appointments and testing. Following your physician's prescribed dietary and treatment plan will go a long way towards keeping you healthy in the future.
CareWorks Health Services in Orange County provides professional assistance and support to heart attack survivors, including fixing heart-healthy meals, running errands such as picking up groceries and prescriptions, and providing encouragement with sticking to an exercise regimen. Contact us any time at to get more tips, resources, and in-home care services.
/wp-content/uploads/2017/01/170101_article3_ask-these-questions-after-heart-attack_iStock-454983761-1.jpg
837
1254
cwhs-adm
/wp-content/uploads/2019/03/cwhs-logo.png
cwhs-adm
2017-01-25 13:00:37
2021-08-31 04:04:10
After a Cardiac Arrest – Here Are Answers to Commonly Asked Questions