Does Exercise Improve Life for Those with Parkinson's Disease?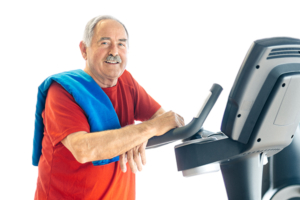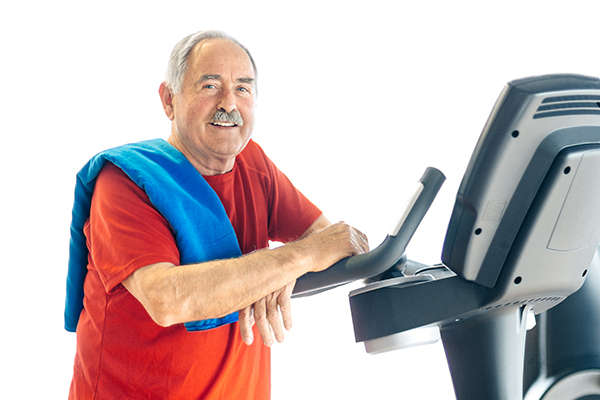 The effects of keeping physically active throughout aging are amazing; however, for people who have Parkinson's, it may truly be a game-changer in the progression of the disease. Several recent studies are discovering direct links between exercise and Parkinson's, like the largest clinical study up to now, in which patients who exercised a minimum of 2½ hours weekly achieved a higher total well-being compared to those who refrained from physical exercise. And that's just the beginning.
The onset of Parkinson's symptoms occurs following loss of the brain cells that generate dopamine. Researchers believe that physical exercise makes it possible for the mind to bring back lost connections, form new ones, and keep those that are in place. Additional studies also show:
Advances were achieved in stride length, gait speed and balance following treadmill exercise – after only just one single session, and lasting for many weeks afterwards.
Motor function and coordination were improved in those who pedaled at a faster rate on a stationary bicycle – again, with results lasting for several weeks after the study ended.
Noticeable improvements in the normalcy of movement were discovered in individuals with Parkinson's who participated in a routine exercise program when compared with those that did not.
It's worthwhile to note that the outcomes achieved were dependent upon consistent, ongoing exercise. The scientific studies revealed that any protective results realized were discontinued when the amount and intensity of exercise was reduced or was performed for only a brief period of time. The necessary criteria for long lasting results look like they're the same as those necessary to help individuals who have suffered a traumatic brain injury or stroke: intensity, specificity, difficulty and complexity.
Additional scientific studies are underway to hone in further on the benefits of exercise in people that have Parkinson's disease, and the precise reasoning behind it. Meanwhile, if your family member has been clinically determined to have Parkinson's disease, it's certainly beneficial to consult with his or her primary care physician for a suggested exercise regimen.
For help with safe, dependable transportation and accompaniment to a doctor's appointment or workout program, or support and motivation to engage in an ongoing exercise program in the home, call CareWorks Health Services at (949) 859-4700. Our expert Huntington Beach in-home care services are available to boost total well-being for persons with Parkinson's disease, or some other condition of aging throughout Orange County. Contact us for more information.
/wp-content/uploads/2018/04/180401_article3_exercise-and-parkinsons-disease.jpg
400
600
cwhs-adm
/wp-content/uploads/2019/03/cwhs-logo.png
cwhs-adm
2018-04-18 09:59:50
2019-12-27 22:08:51
Does Exercise Improve Life for Those with Parkinson's Disease?