How to Know When Assisted Living Is Needed for Mom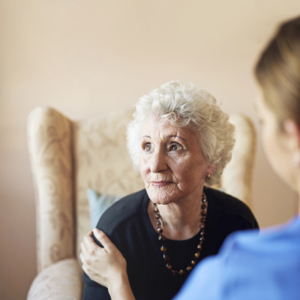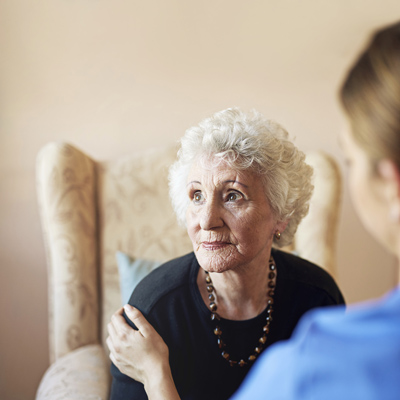 Looking around at the home where you grew up, the home where your parents still live, can bring forth a flood of memories. The winding staircase you raced down as a child and posed on for wedding portraits. The family room fireplace where everyone gathered to play games and tell stories after dinner. But recently, your 85-year-old mother fell down the front steps and broke her wrist, and your father is starting to show signs of possible dementia. Is it possible for them to continue living safely at home, or do you need to consider moving them into an assisted living facility?
Below are a number of warning signs to watch for that could mean it is time to discuss in-home care or another assisted-living option:
Do either of your parents suffer from a chronic illness that is getting worse? Besides being uncomfortable, it can be unsafe for a senior to live home alone if he or she has a steadily worsening chronic illness.
Did you notice that your loved one's appearance has dramatically changed? Pay attention to whether the senior has become unkempt, lost or gained a significant amount of weight, or appears more frail and unsteady.
How socially active are your parents? A senior who has isolated himself or herself and is reluctant to leave the house or invite visitors in may benefit from the enhanced socialization a caregiver can provide.
If these red flags or others are noticed, a discussion with the senior and other involved family members is a good idea to assess whether it's possible for him or her to remain living independently, or if bringing in some in-home assistance, in the interest of safety and wellbeing, is an option to consider.
A professional caregiver, such as CareWorks Health Services provides, can offer socialization and provide helpful services such as light housekeeping, cooking, shopping, laundry, and more, helping seniors to live safer, more rewarding lives at home. Contact CareWorks Health Services today at (949) 859-4700.
/wp-content/uploads/2016/09/iStock_88863235_LARGE_160901-nwsltr_signs-parent-is-ready-for-assisted-living-1.jpg
400
400
cwhs-adm
/wp-content/uploads/2019/03/cwhs-logo.png
cwhs-adm
2016-09-15 15:06:01
2021-01-28 23:18:48
How to Know When Assisted Living Is Needed for Mom