You're Not Alone: Help is Here, Laguna Hills Senior Caregivers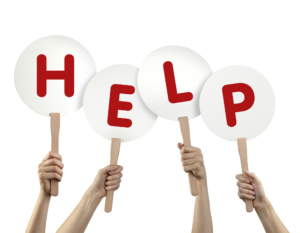 We're a do-it-yourself society; one that particularly values self-reliance, and applauds the people that pull themselves up by their bootstraps and handle as much as possible by themselves. However, the reality is, there are some things we just can't accomplish all alone; things that can possibly cause injury to ourselves or perhaps other people when we avoid trying to get help.
A particular job that's undoubtedly best when shared is providing care for an older family member or friend. But nevertheless, regrettably, the majority of family care providers have a problem with reaching out for help, for a variety of reasons: regret in feeling as though they ought to be able to keep on top of care for their family member on their own, reluctance to trust another to provide high quality care, or simply a matter of pride.
If you are a Laguna Hills senior caregiver, to prevent caregiver burnout, hopelessness, or any other damaging and all-too-common consequence, try the following pointers to reduce the anxiety of asking for assistance:
Break down your own caregiving role into distinct duties, and decide which you'd like guidance on: food preparation, housecleaning, personal care, transporting, etc.
Make a checklist of all those you can depend on who will help with these types of duties: close friends, your family, individuals in your religious organization, neighbors, and neighborhood young people who might possibly have volunteer requirements to fulfill.
Match up duties with your potential helpers, and approach each one with particular information on what you would like.
Providing care for a senior loved one is both extremely rewarding and extremely challenging. If you find yourself struggling to find balance between caregiving and the rest of your life, please remember: CareWorks Health Services will always be ready with competent, properly trained, knowledgeable Laguna Hills senior caregivers who are able to assist as often or as little as required! Contact us today to learn more about our home care services and how they can help you.
/wp-content/uploads/2016/10/161001_article2_caregivers-need-to-ask-for-help.jpg
1955
2513
cwhs-adm
/wp-content/uploads/2019/03/cwhs-logo.png
cwhs-adm
2016-10-12 14:00:34
2021-04-12 16:03:32
You're Not Alone: Help is Here, Laguna Hills Senior Caregivers